< Back to events
ENTERTAINMENT
Enjoy the live music and entertainment during our four day event.
From Campdrafting to Live Music & Social Functions there is something for everyone!
Friday 3rd May
Capricorn Carriages rides – Afternoon – available from the Trade Fair.
Granular Products Open Cutting – 7pm at the Cutting Arena
CC Campdraft Club Sponsors & Supporters Networking Function – Ticketed Event – 7pm to 10pm at Paradise Marquee
Live Music from 8pm – Ron Sellars Band at the Main Bar
Saturday 4th May
Ladies Luncheon – Ticketed Event – 12pm to 3pm at Paradise Marquee
RB Sellars Hobby Horse Event – 1pm in the Trade Fair/Food Fair
The Saturday Sesh – 3pm to 5pm – Live Music from Brittany-Elise in Paradise Marquee
Capricorn Carriages rides – in the afternoon available from the Trade Fair.
Live Music 5pm to 7pm – Brittany-Elise at the Food Fair
Trick Riding Performance – by CK Trickriding, approx 6pm in the Main Arena
Queensland Country Life State of Origin Campdraft – in the Main Arena
Live Music – Ron Sellars Band at the Main Bar after the State of Origin
Sunday 5th May
Yenda Yarns Lunch – Ticketed Event – 12pm to 3pm at Paradise Marquee
Champion of Champions Campdraft – 3pm in the Main Arena
Live Music in the arvo –  Brittany-Elise at the Main Bar after presentations
Here's a little on Ron Sellars Band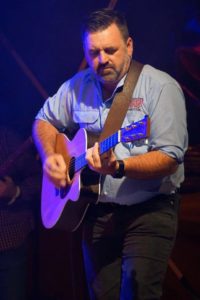 The Ron Sellars Band is comprised of a mix of professional musicians from a wide range of musical backgrounds, fronted by award-winning vocalist, Ron Sellars.
Born in Roma, Queensland, Ron was raised on cattle and country music, which began a love for country music.  Having cut his teeth in the music industry by competing in country music festivals all around the state, Ron has won a wide range of awards and accolades including the coveted North Queensland Champion of Champions and winning a spot in the finals of the Telstra Road to Tamworth.
These humble beginnings saw Ron release his first album "Rain on the desert" to high acclaim.  He then backed this up with the highly popular album, "Sing Me a Little Town".  "Sing Me A Little Town" was nominated as Best New Australian Talent at the Victorian and National Country Music Awards, and the album also claimed a place in the finals of the Queensland Country Music Awards.
Ron's speciality is reading a crowd – playing the songs that guarantee punters kick up their heels and dance the night away.  Where there's an event that people can't stop talking about, you'll find the Ron Sellars Band.
Here's a little on Brittany-Elise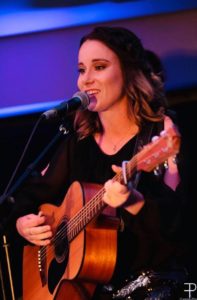 Brittany-Elise is a vibrant, award winning, singer songwriter from Central Queensland who has certainly been kicking goals within the music industry. Having recently returned from pre-launching her debut album '
Something More'
in Nashville, Tennessee, 2019 has seen her album debut at #2 on the
Australian Country Music iTunes Charts
and #20 on the all genres charts, as well as performed to a S
old Out
Album Launch in Central Queensland. Brittany-Elise's single '
Another Day'
also debuted at #3 on the
Australian Country Music iTunes Charts
and #8 in the
Top 40 Australian Country Airplay Charts,
still remaining in the chart for seven weeks. She is also a graduate of the world-renowned Senior Australian Academy of Country Music Excellence, opened the Tamworth Country Music Festival in Bicentennial Park to over 7,000 attendees and has won various prestigious awards.
Brittany-Elise's powerhouse voice and storytelling lyrics have seen her open for Lee Kernaghan, and work alongside some of the industry's greatest including Graeme Connors, Kevin Bennett, Lyn Bowtell, Amber Lawrence, Simon Johnson, Carter and Carter, and The Bushwackers.  Brittany-Elise is an artist making her mark on the Australian music scene and definitely an artist to keep your eye on.
Here's a little on Chloe Keller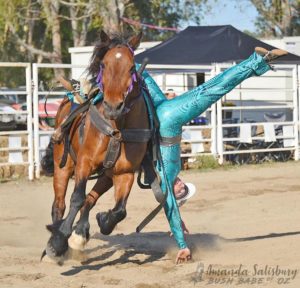 Chloe Keller, a locally based trick rider will perform prior to the State of Origin Campdraft on Saturday evening!
Chloe has just turned 16 years of age and has a huge future ahead of her! She received her horse – named Pony also 16 years old as a 9th birthday present and since then, together they have travelled a lot of kilometres to attend campdrafts  pony club meets, mustering, and a couple years ago she started to learn Trickriding with the help from her friend Breanna Jayne Horsemanship. Together they've  preformed at the Calliope rodeo and the Australian Stock Horse Sale. Don't miss Chloe at approximately 6pm Saturday evening.
This error message is only visible to WordPress admins
Error: No posts found.