Paradise Lagoons Campdraft Program 2019
With so much happening during our four day event, we've put it all into a full Paradise Lagoons Campdraft Program for you.
Download & Print Below
Paradise Lagoons Campdraft Program 2019
Campdrafting Program Only
Please note the Yulgilbar Two Handed Cutting will now be run at 2pm Friday 3rd May.
Campdraft Program
Find the full Campdraft Program in the link above, containing only campdrafting and cutting events.
The Paradise Lagoons Campdraft is an Australian Campdraft Association (ACA) affiliated draft.
Below is a shortened version of the Campdrafting Program with runs listed for competitors.
Please note: Arena 2 will no longer be used for campdrafting events and can be used as a horse exercise area.
Due to limited numbers, the Granular Products Open Cutting and Rockhampton Volkswagen Open Non Pro Cutting have been cancelled.
Campdraft Timetable
Events & Prize Money
Graeme Acton Memorial Open Draft Sponsored by Elders
Judge: Michael Hayes
Prize Money & Trophies: $100,000 Prizemoney & Trophies
Nomination Amount: Nomination $330 (inc GST)
Mort & Co Australian Open
Prizemoney $50,000
Nom Fee $220
Judge Mark Palmer
Judy Camm Memorial Super Girl Draft sponsored by IOR Petroleum – $165
Judge: Holly Dawson
Prizemoney: $20,000 Prizemoney & Trophies
JBS Swift Novice Draft – $165
Judge: Andrew Angel
Prizemoney & Trophies: $30,000 Prizemoney & Trophies
Winner receives a custom made saddle from Welsh Horse & Saddle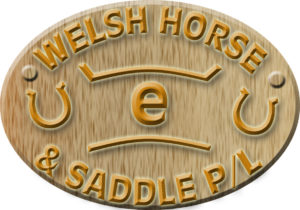 Wilangi NAB Ladies Draft – $110
Judge: Holly Dawson
Prizemoney & Trophies: $10,500 Prizemoney & Trophies
Frasers Stallion Draft – $220
Judge: Peter Black
Prizemoney & Trophies: $15,000 Prizemoney & Trophies
CM Pastoral Futurity Draft – $110
Judge: Morgan Marks
Prizemoney & Trophies: $6,000 Prizemoney & Trophies

Wyena Juvenile Draft – $55
Judge: BillyJoe Rea
Prizemoney & Trophies: $3,500 Prizemoney & Trophies

Yulgilbar Two Handed Cutting
Prizemoney & Trophies: $3,250 Prizemoney, Trophies & Ribbons
Granular Products Open Cutting
Minimum Guaranteed $7,500 Prizemoney plus ribbons

Rockhampton Volkswagen Open Non Pro Cutting
Minimum Guaranteed $7,500 Prizemoney plus ribbons
NOMINATIONS TERMS & CONDITIONS